With high quality and mature structure, Hongrun
sawdust extruder machine
can be utilized for dealing the waste materials such as: Biomass: straw, palm shell, wood sawdust, rice hull, coconut shell, olive shell, peanut shell, bamboo, sugarcane bagasse.
Hongrun sawdust extruder machine can compress sawdust, bamboo, wood, shells, straw and other waste biomass materials into rod briquettes. After carbonization, people can get the charcoal sticks to make cooking or boiling, which is more environmentally friendly.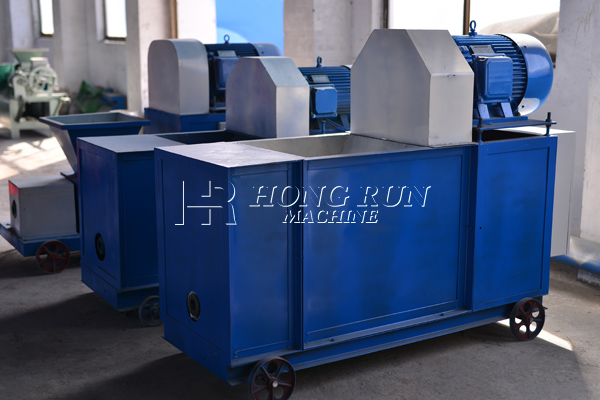 As we all know, the efficient
sawdust extruder machine
price is relatively higher. In order to reduce costs, we can recycle and reuse the flue gas generated by the sawdust extruder machine itself through purification system. In this way, it is not only environmental friendly, but also can save energy resources, as well as can achieve the purpose of reducing costs without affecting the production quality of the equipment.
Hongrun series machine have crusher, drier, charcoal molding machine, carbonization furnace and can successive deal with material until finishing molding charcoal products. If you are interested in any kind of charcoal making equipments, please do not hesitate to contact us, we will offer you best service.