Sawdust Carbonization Machine
Welcome to HONGRUN Machinery
Rotary Carbonization Machine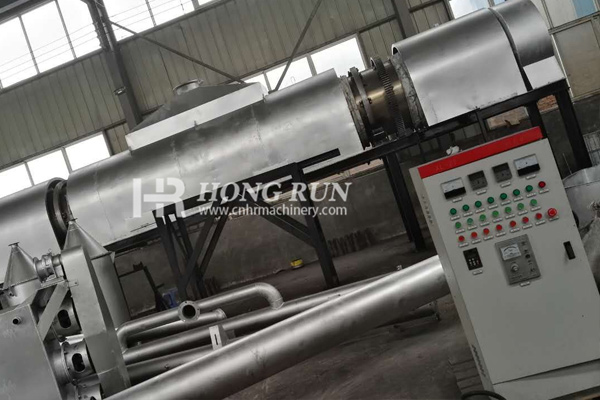 Product Description:
Sawdust carbonization machine is a horizontal rotary carbonization machine employed to make charcoal powder (charcoal dust) from powdered raw material such as sawdust, wood chipps, crushed straw, stalk, peanut shell, coconut shell, etc.
The biggest advantage of this rotary carbonization machine is that it can get fully carbonization of powdered raw material inside the moving rotary body. It has large capacity, so it is a good choice for large scale charcoal production line projects.
Users do not need wood as heating source, it has many fire mouth at he bottom of rotary body, flammable gas can be lit from the mouth to heat the machine. The important thing is that users must has a gasifier and purifier system to produce flammable gas. The good news is that the flammable gas is from the machine itself, which means the production is green and recycling.
---
Technical Parameters:
Product
Model
Speed
Capacity
Size m
Power kW
Horizontal Carbonization Furnace
1000
3-5/Min
400-600kg/h
1.4×2.7×9.6
4
1200
800-1200kg/h
1.7×3.1×12
5.5
1500
1500-2000kg/h
2×3.5×12
7.5
---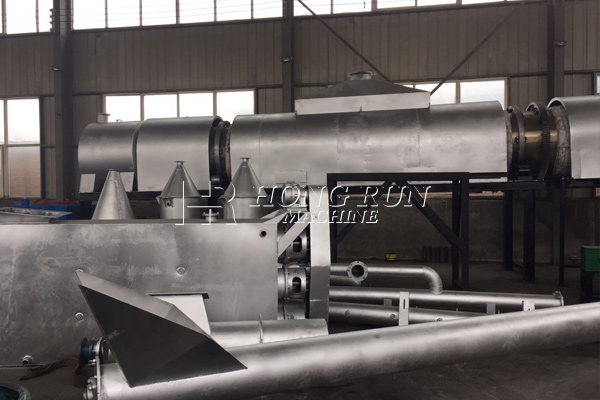 sucessive carbonization machine
feature:
Sucessive carbonization machine are made of carbonization, pulverizing,moulding.It adapts advanced tecnologies what can reasonable recycle methane,carbon monoxide,oxygen and so on gas from carbonization process. Thus solve the questions what ordinary charcoal furnace produces dense smoke during carbonization to pollute environment and who provides heat energy.The process can satisfy itself in working . It is charactered by continuity, economical,environment protection,energy consumption, high efficient,fully using agricultural and forestry residues ,eases contradition of both supply and requirement.It makes great contribution to greening environment.
the fine details of the furnace: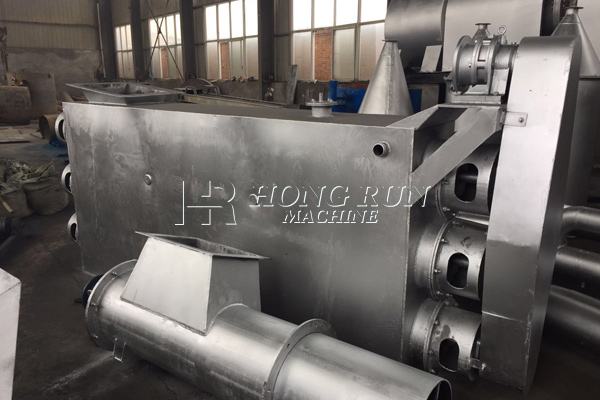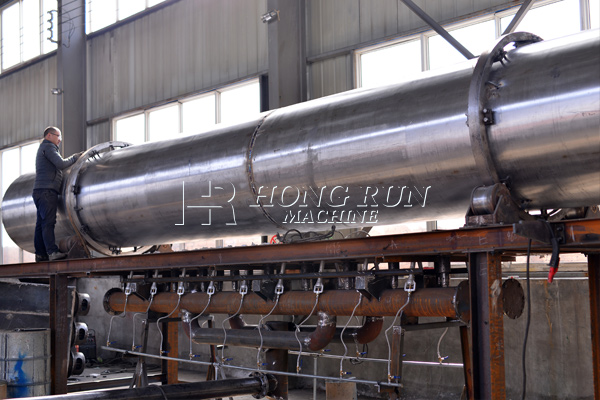 Welcome your inquiry! When you send us E-mail, please tell us the machine name you are interested and the raw material you have, so that we can recommend you with suitable machine and good price, thank you.
Hongrun series machine list:
wood crusher machine
|
straw crusher machine cost
|
wood chip crusher
|
wood powder machine crusher mill pulverizer
|
hammer mill crusher
|
charcoal pulverizer crusher
|
chicken manure drying machines
|
grain dryer machine
|
rotary dryer installation
|
tumble dryer air pipe
|
air pipe dryer in China
|
sawdust dryer for sale
|
mineral rotary dryer
|
box type dryer machine
|
charcoal rod making machine
|
charcoal ball making machine
|
charcoal tablet press machine
|
charcoal briquette extruder machine
|
hoisting type carbonization furnace
|
palm fiber rotary carbonization furnace
|
coconut shell charcoal carbonization Furnace
|
biomass sawdust dryer
|
BBQ charcoal equipment
|
environmental protection carbonization furnace
|
hookah charcoal making machine
|
charcoal machine equipments
|
mechanism charcoal machines
|
charcoal machines price
|
straw rod making machine
|
charcoal powder tablet press machine