Rotary dryer
is a charcoal raw material drying equipment used for drying sawdust, grain, bagasse, bamboo, and other high moisture materials. It can dry the crushed raw materials quickly with high capacity in charcoal production line.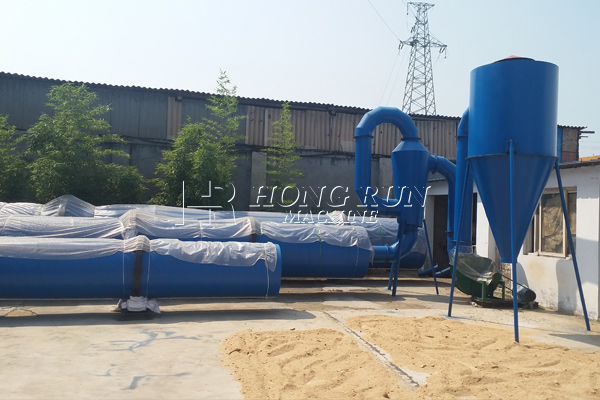 1) Large production capability, continuous operation.
2) Simple structure, convenient operation.
3) Low malfunction, low maintenance cost.
4) Wide scope of application. It can be used for drying granular materials, especially benefit for those materials with big adhesion.
5) Great operating flexibility. The drying production allows a larger fluctuation range in the output of products, but not influences the quality of product.
Hongrun series machine have crusher, rotary dryer,
charcoal extruder machine
, carbonization furnace and can successive deal with material until finishing molding charcoal products. If you are interested in wood branches charcoal making machine, please do not hesitate to contact us, we will offer you best service.