Hongrun
charcoal tablets machine
is mainly used to press one kind or several kinds of charcoal powder, that mixed with a certain proportion of binder, to charcoal briquettes which with certain shape and certain physical and chemical properties. Charcoal tablets machine is one kind of the most popular
charcoal briquettes machine
both in domestic and overseas markets.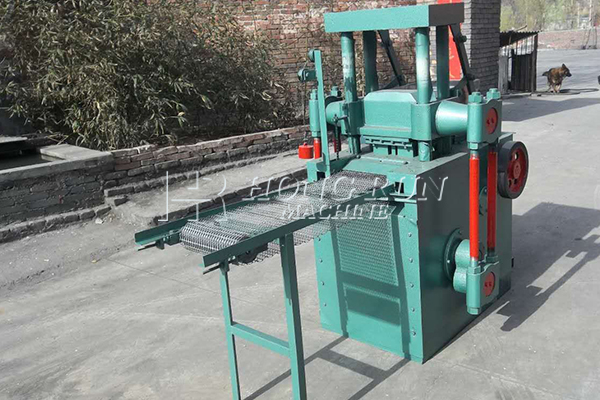 Hongrun
charcoal tablets machine
is mainly used for charcoal powder pressing with changeable molds. And the charcoal shape can be tablet (Ф15-Ф50mm), cubic, square shape rectangular, circular, diamond, triangular, cylindrical, sac-shaped, cone, convex, concave and various other geometric shapes. Words, trademarks and logos can be pressed on the charcoal products, besides, multi layers with different colors or other shaped charcoal also can be produced by this charcoal tablet machine.
The charcoal briquettes that pressed by Hongrun charcoal tablets machine with the merits of good burning effects, energy saving and environment protection, easy for storage and convenient for transportation, etc.
Hongrun series machine have crusher, sawdust dryer, charcoal extruder machine,
carbonization furnace
and can successive deal with material until finishing molding charcoal products. If you are interested in Hongrun charcoal powder forming machine, please do not hesitate to contact us, we will offer you best service.