Rice straw charcoal briquette machine
is a latest charcoal briquette machine which can compress sawdust, bamboo, wood, shells, straw and other waste biomass materials into rod briquettes.
These raw materials are crushed first, and then compressed into formed fuel products with high density and high calorific through machine pressing and heating.
Through high temperature, purification and smoke abatement,
carbonization furnace
making semi-finished product into clean charcoals with no smoke, no taste and innoxious.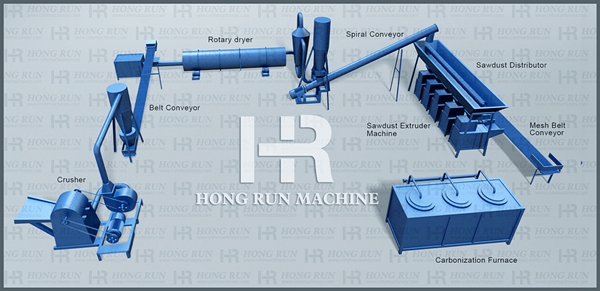 Hongrun series machine have crusher, drier,moulding charcoal machine,carbonization furnace and can sucessive deal with material until finishing moulding charcoal products. If you are interested in any kind of charcoal making equipments, please do not hesistate to contact us, we will offer you best service.