Peanut shell charcoal making machine
creat new-style energy which is renewable, environmental protection, and the final briquette is clean and low consumption.
Pellet
(biomass briquette, biomass pellet, wood pellet, rice husk, straw) is widely used in heating, biomass boiler, household gasification furnace, industrial boiler, hotels, restaurants, bath in industries as heat source, instead of coal in boiler burning, avoid the pollution of burning the coal,also being used as industrial fuel.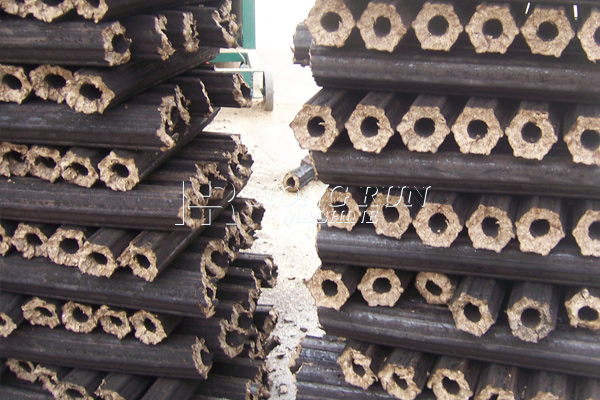 The propeller press the raw material through mold with high temperature.
Final product had high density and used for stove burning, or carbonized charcoal.
Hongrun series machine have crusher, drier, charcoal molding machine, carbonization furnace and can successive deal with material until finishing molding charcoal products. If you are interested in any kind of charcoal making equipments, please do not hesitate to contact us, we will offer you best service.