Sawdust extruder machine
can press sawdust, tree branches, bamboo powder, sawdust, coconut shell, straw, rice husk, corn cob, peanut shell, vinasse and other waste biomass materials into rod briquettes.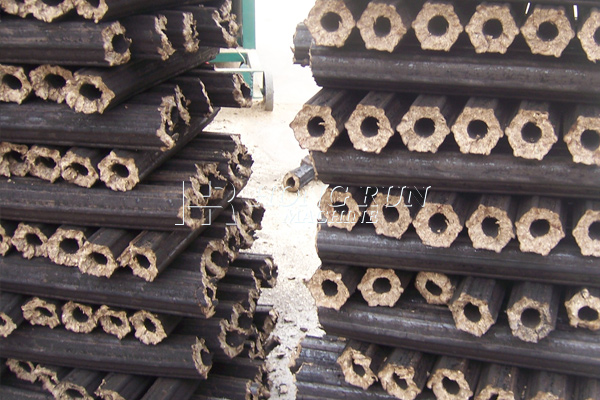 Final briquette shape: Hexagon shape, round, cubic, etc. Diameter is 50-80mm with a hole inside. The inside hole diameter is usually 15mm. Length of final briquettes can be controlled and adjusted between 300-700mm.
The rod briquette can be used for animal food, biomass straw fuel and other related products.
Hongrun series machine have crusher, drier, charcoal molding machine,
carbonization furnace
and can successive deal with material until finishing molding charcoal products. If you are interested in any kind of charcoal making equipments, please do not hesitate to contact us, we will offer you best service.