Charcoal briquettes machine
can press and form/mould charcoal powder into square charcoal rod and cyclindrical charcoal bar, or charcoal rod with a hole in the middle.
The raw material can be charcoal powder, coking charcoal, lignite, anthracite charcoal, iron powder, aluminum powder,charcoal dust, broken charcoal briquette and unqualified charcoal. All kinds of materials are crushed into charcoal powder, at last who is made of the different charcoal rod. charcoal rods from this machine have high density and smooth surface.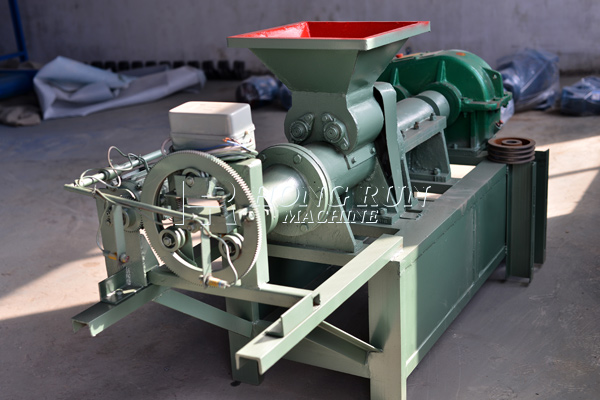 Charcoal briquettes machine
adopts the variable pitch impeller, which will put forward the power charcoal strongly in the back of the cylinder body, after barrel volume is compressed, the power charcoal is extruded through the front head and forms charcoal rods. There are many kinds of round hole shape, so there are many kinds of charcoal rods.
In the manufacture process, lime is not needed to be added,So it reduces the cost of the fuel, improves the calorific value of charcoal, and has higher economic benefit.
Hongrun series machine have crusher, drier,
charcoal molding machine
, carbonization furnace and can successive deal with material until finishing molding charcoal products. If you are interested in any kind of charcoal making equipments, please do not hesitate to contact us, we will offer you best service.