Carbonization furnace is our latest carbonization equipment, which is a tank-type dry distillation carbonization stove. It has big diameter, large capacity, simple operation and wide application for charcoal raw materials. And before the carbonization, the raw material can be shaped briquettes or shapeless material such as wood logs, wood strips, etc.
The
singel tank furnace
has the same working pinciple with the 6m³ carbonization furnace, it has the bigger capacity wih one singe tank.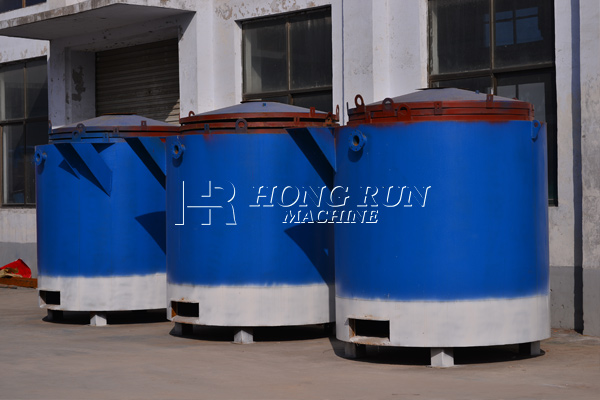 1. What is capacity of carbonizate single tank furnace?
--- One inner pot can load 2.5tons machine-made briquettes, 8hours will get one ton machine-made charcoal.
one Inner pot can load 2tons natural wood, 8-10hours will get 600kg-800kg natural charcoal.
Therefore, one furnace can get: 3tons machine-made charcoal, 1.8-2.5tons natural wood charcoal.

2. What is
carbonization time
?
--- Normally, 8-10hours. If your natural wood is fresh, it takes long time to remove moisture of wood, therefore, carbonization time is longer.

3. When the charcoal is finished?
--- There is no smoke and smoke is blue lucid,the process is finished.

4. How many times should we cool the cahrcoal?
It takes 10-16hours. When the inner pot goes down to 50℃ or less, charcoal can be packaging and collecting.
Our carbonizate single tank furnace can bring you great benefit, it is valuable owned. If you are interested in continuous operation wood chip rotary dryer, please do not hesitate to contact us, we will offer you best service.