Charcoal extruder machine
can press and form/mould charcoal powder into square charcoal rod and cyclindrical charcoal bar, or charcoal rod with a hole in the middle. Hongrun charcoal rod machine is mainly used to deal with charcoal dust, broken charcoal briquette and unqualified charcoal.The other material can be processed by this machine is coal powder. Coal rods from this machine have high density and smooth surface.
All kinds of materials are crushed into charcoal powder, at last formed into different charcoal rod.
The accessories of
charcoal extruder machine
include forming barrel, screw propeller,
sleeve
, straight sets, heating coil etc.
Screw propeller
is one of the most important accessories of this equipment, and it is also the parts with high technical difficulty.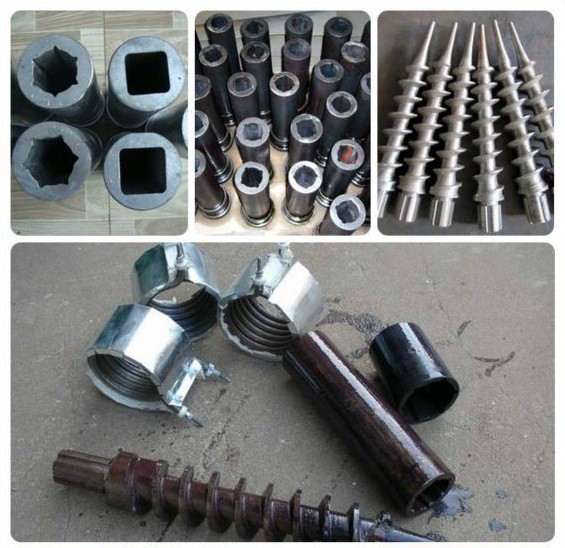 Hongrun series machine have crusher, rotary dryer, charcoal extruder machine, carbonization furnace and can successive deal with material until finishing molding charcoal products. If you are interested in wood branches charcoal making machine, please do not hesitate to contact us, we will offer you best service.