Hongrun
sawdust dryer
is suitable for drying sensitive material like sawdust, rice hull, milled wheat straw, milled cotton/ corn stalks and so on. It can reduce moisture from 40-45% to 8-12%.
Hongrun sawdust dryer consists of heating device, feeding device, transport device, discharge device, dust extraction device and other connecting parts.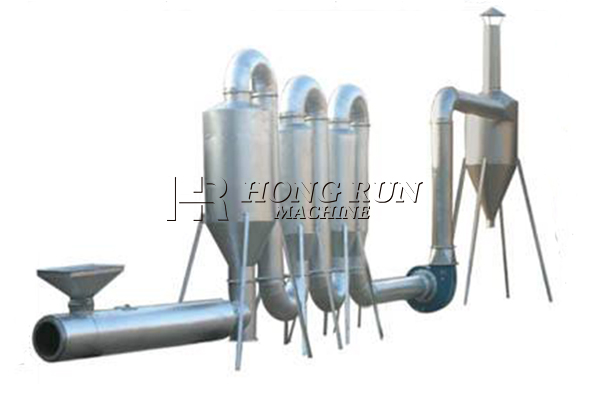 We should do preparation well before
starting sawdust dryer
. Preparation is part of a planned program; it always involves non-routine activities and can expose those involved (and others) to a range of risks. Below is the preparation before starting sawdust dryer offered by Hongrun.
1, After the installation is complete, open the fan and check the rotation direction is normal or not. Check the connective place of the cylinder leak air or not.
2, Worker should check carefully materials to prevent the metal, stone and other hard objects enter into the drying chamber to cause the machine damage and other accidents. And this is beneficial to improve the drying speed. Then turn on the power switch, let the cylinder idle for a period
3, Add fuel such as the waste wood and ignite in the stove and let the hot air into the cylinder or pipeline. When the temperature of the wind outlet is up to 150 centigrade, you can start to feed material.
Hongrun is a professional
sawdust dryer supplier
. We design sawdust dryer by our own innovative ideas, innovate sawdust dryer, improve design process, greatly improved the production capacity, thus provide cost-effective sawdust dryer and professional technical guide to our customers.
With excellent durability, best service, Hongrun sawdust dryer get praise at home and abroad, and our products has exported to the United States, Pakistan, Mongolia, Russia, Vietnam, Malaysia, India, Australia, Korea, Canada and European Union.
For more information, please view our website or contact us via the following Email.