Today is Christmas Day. The New Year is Coming. Hongrun Machine give you the best wishes.
Wishing you all My lovely Friends, Fans and Family a Very Merry Christmas and a Happy New Year. This is my wish for you: Continuous peace of mind, prosperity through the year, happiness that multiplies, health for you and yours, fun around every corner, energy to chase your dreams, joy to fill your holidays and most of all God's protection over you!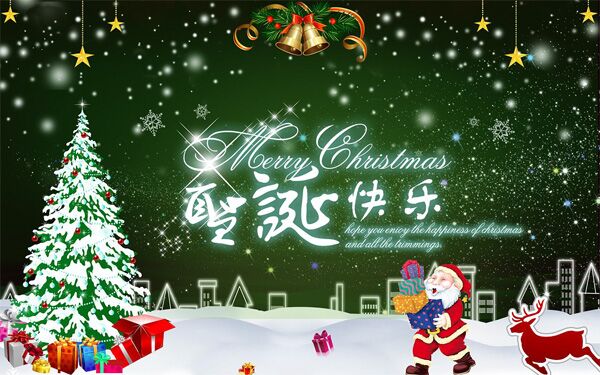 Hongrun series machine have wood crusher, sawdust dryer, charcoal moulding machine, carbonization furnace and can sucessive deal with material until finishing moulding charcoal products. The raw materials of finishing moulding charcoal products come from wood, coconut shell, bamboo, straw, grain shell and so on.
To celebrate the New Year 2019, Hongrun have a big promotion. Any customers who make an equiry on our machines will enjoy some discount. Just catch the chance. Welcome to enquiry!
Our machine can bring you great many of benefit, it is valuable owned. Besides meeting the requirements of the domestic market, our products are also well-received in foreign market.
We carry a lot of products in every processing range from the world's leading brands. High quality, new style product and high speed delivery, these are our advantages compared with other company's similar products. The main parts and wearing parts of Hongrun Machine adopt high quality wear-resistant materials and advanced processing technology.
With excellent durability, best service, Hongrun machine get praise at home and abroad, and our products has exported to the United States, Pakistan, Mongolia, Russia, Vietnam, Malaysia, India, Australia, Korea, Canada and European Union.
In the distributor, online or on the phone, our experts are always at your service. Some customers might need different documents from us. Documents that we can provide: Bill of Lading, Invoice, Packing List, Certificate of Origin and CIQ.
In the New Year 2019, we will continue to work hard and improve the technology to make much higher quality products. Our aim is to offer you the best service and bring more profit for you. Welcome to enquiry!
Homepage:
www.cnextrudermachine.com
E-mail:
sales@cnhrmachinery.com