At the end of 2019, South Africa Crustomer Ismael purchased continuous carbonization furnace and other charcoal machines from Hongrun Machinery. These machines run well in South Africa. He was satisfied with them sent Photos of them to us recently.
Hongrun continuous carbonization furnace is still the use of gasification carbonization principle, the use of advanced smoke-free environmentally friendly carbonization process: the entire equipment from the gasification system (gasifier, spray tower, dust collector), purification system Leach, oil and water separator, filter), carbonization system (carbonized host, screw feeder, screw feeder, cooling machine, conveyor, finished cooling warehouse), control system (control cabinet), the entire carbonization Process for automated production, automated operation.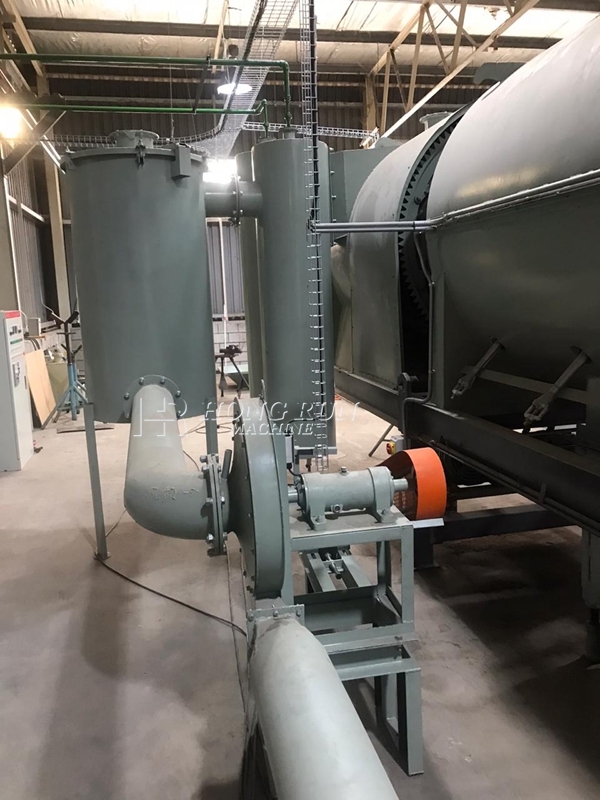 Hongrun energy-saving environment-friendly continuous carbonization machine is a reasonable use of materials in the carbonization process, the production of carbon monoxide, methane, oxygen and other combustible gas recovery, purification, recycling combustion of advanced technology. Both to solve the ordinary carbonization furnace in the carbonization project generated by the smoke on the environment pollution problems, but also to solve the equipment required for thermal problems, fully self-sufficiency, improve the continuity of equipment, economy, environmental protection, energy saving Nature, and efficiency, make full use of agricultural and forestry residues, make it waste into treasure, reduce the contradiction between supply and demand of forestry resources, and make more contributions to the green environment.
With excellent durability, best service, Hongrun continuous carbonization furnace get praise at home and abroad, and our products has exported to the United States, Pakistan, Mongolia, Russia, Vietnam, Malaysia, India, Australia, Korea, Canada and European Union.
For more information, please view our website or contact us via the following Email.