On November 15, 2020, Hongrun Sawdust Briquette Making Machine& Carbonization Furnace exported to Ivory Coast.
Hongrun sawdust extruder briquette making machine is composed of body machine, motor, small electricity control box, and screw pusher, foming mould and heating rings. It is the one pressing the dryed sawdust into regular shapes rods, according to the high pressure, high temperature to make it.

The raw materials could be the wood sawdust, rice husks, rice stalks, sugarcane bagasse, peanut shell, coconut shell, wood branches, paddy straw etc.
Hongrun new horizontal environmentally friendly carbonization furnace has the effect of one machine and two purposes, and the materials can also be directly carbonized, or can be carbonized after rods.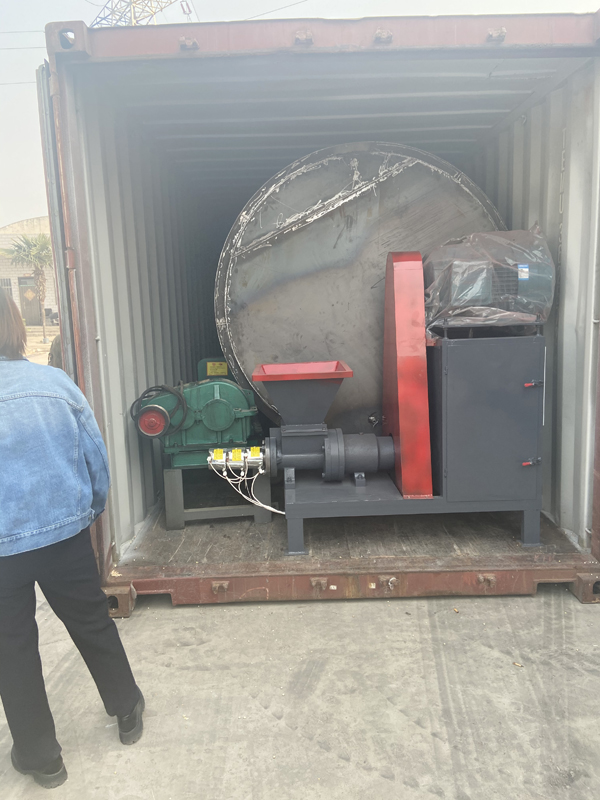 Hongrun new environmentally friendly horizontal airflow carbonization furnace consists of inner tank, insulation, furnace door, combustible gas reburning pipe, dehumidifying buffer tank, burner, exhaust pipe, and thermometer. The gasifier and flue gas purification device are the optional machine.
Hongrun series machine have wood crusher, sawdust dryer, charcoal molding machine, carbonization furnace and can successive deal with material until finishing molding charcoal products. The raw materials of finishing molding charcoal products come from wood, coconut shell, bamboo, straw, grain shell and so on. Besides meeting the requirements of the domestic market, our products are also well-received in foreign market.

Hongrun charcoal machine have been exported to United States, Pakistan, Mongolia, Russia, South Africa, Middle East, Turkey, Malaysia, India, and European Union. For more information, please view our website or contact us via the following Email.

Related Product: Sawdust Briquette Making Machine
E-mail: sales@cnhrmachinery.com