Rotary shisha charcoal machine is used for pressing charcoal powder into round tablets and irregular tablets for shisha. The speed of the turntable, the filling depth of the material, and the thickness of the tablet can be adjusted.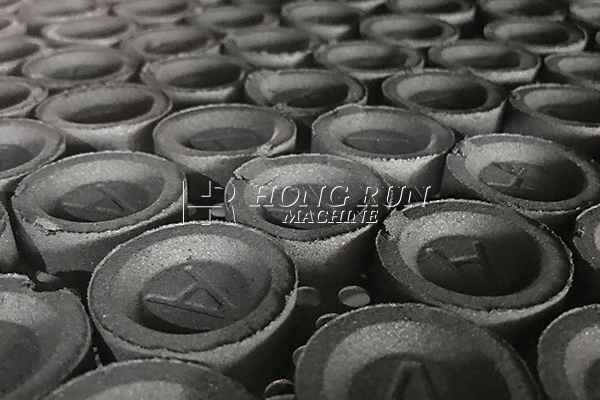 The outlet hookah or shisha charcoal are good looking, smokeless, non toxic, long burning, high heat, easy light or normal light.
Shisha charcoal shape and size can be customized, for example cubic shape, 22*22mm, 23*23mm, 25*25mm. Round tablets, 30mm, 33mm,40mm, etc.
The outlet shapes can be round tablet, cubic, rhomboid, triangular, cylinder, scrotaform, cone, convexity, concavity and others with word, logo, pattern, and other special shapes.
Hongrun Machinery is a well-known rotary shisha charcoal machine manufacturer. We design rotary shisha charcoal machine by our own innovative ideas, innovate rotary shisha charcoal machine, improve design process, greatly improved the production capacity, thus provide cost-effective rotary shisha charcoal machine and professional technical guide to our customers.
Hongrun high speed rotary shisha charcoal machine have been exported to United States, Pakistan, Mongolia, Russia, South Africa, Middle East, Turkey, Malaysia, India, and European Union. For more information, please view our website or contact us via the following Email.