Rotary tablet press machine is the high-tech efficient shisha charcoal machine; it can press the mixed charcoal powder into cubic, round tablets and abnormity. And also you can add logo on it, like A,R,S…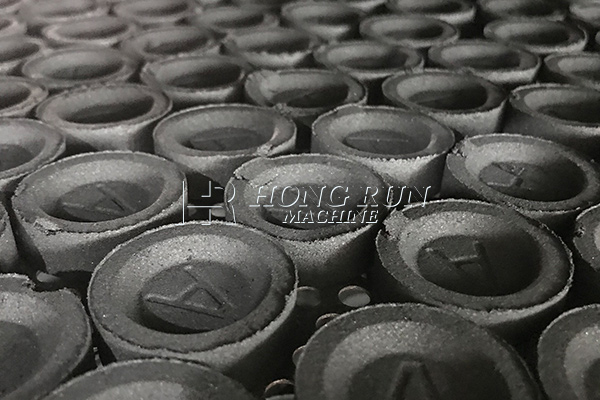 Rotary tablet press machine is the best ideal equipment to produce various kinds of particles form grain to ring tablet and abnormity. Stainless steel packaging of the appearance. Operating room Lucite all opened new-type structure closed completely to clear bright, without any dead angle to remove incidentals. The machine has the advantage of little volume. Light weight, neat appearance, safe warring device, complete dust collect performance. Low noise.
Rotary tablet press machine adopt step less frequency conversion to adjust the speed.
Hongrun Machinery is a well-known rotary tablet press machine manufacturer. We design rotary tablet press machine by our own innovative ideas, innovate rotary tablet press machine, improve design process, greatly improved the production capacity, thus provide cost-effective rotary tablet press machine and professional technical guide to our customers.
Hongrun rotary tablet press machine have been exported to United States, Pakistan, Mongolia, Russia, South Africa, Middle East, Turkey, Malaysia, India, and European Union. For more information, please view our website or contact us via the following Email.