Welcome to HONGRUN Machinery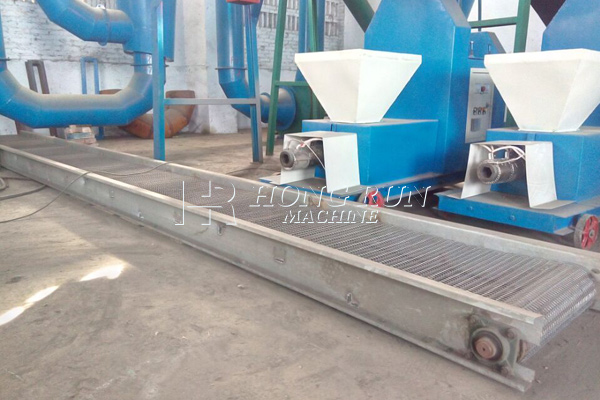 Product Description:
Wire mesh belt conveyor is designed to transport large size raw material such sa wood logs, charcoal briquette, rods, charcoal ball, block, tablet, etc. It has better prrformance than rubber belt conveyor in transport large sized material with high temperature. At the same time, the small sized materials drop through the mesh, and can be recycled in the charcoal production line.
Users can add a smoke collection cover on the conveyor to collect the somke emitted during the transportion of hot charcoal briquettes. The conveyor length can be customized based on the actual project.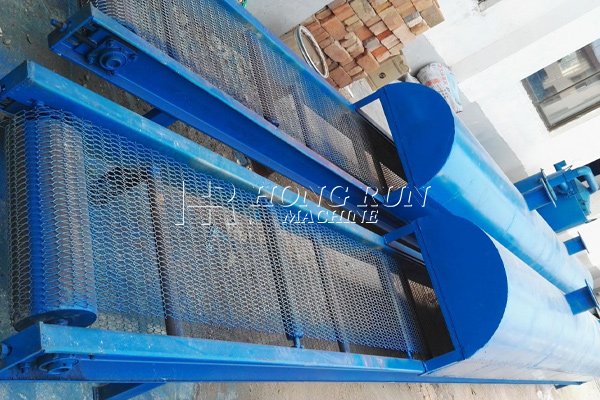 Hongrun series machine list:
wood crusher machine
|
straw crusher machine cost
|
wood chip crusher
|
wood powder machine crusher mill pulverizer
|
hammer mill crusher
|
charcoal pulverizer crusher
|
chicken manure drying machines
|
grain dryer machine
|
rotary dryer installation
|
tumble dryer air pipe
|
air pipe dryer in China
|
sawdust dryer for sale
|
mineral rotary dryer
|
box type dryer machine
|
charcoal rod making machine
|
charcoal ball making machine
|
charcoal tablet press machine
|
charcoal briquette extruder machine
|
hoisting type carbonization furnace
|
palm fiber rotary carbonization furnace
|
coconut shell charcoal carbonization Furnace
|
biomass sawdust dryer
|
BBQ charcoal equipment
|
environmental protection carbonization furnace
|
hookah charcoal making machine
|
charcoal machine equipments
|
mechanism charcoal machines
|
charcoal machines price
|
straw rod making machine
|
charcoal powder tablet press machine