Welcome to HONGRUN machinery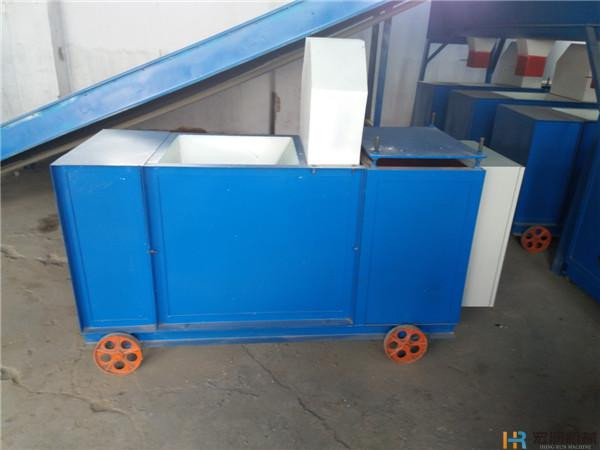 Normal Problems and Solutions of Charcoal Rod Making Machine
Charcoal rod making machine is frequently mentioned, because it is the most important equipment in charcoal making process, but also the most prone to failure.
By charcoal rod making machine, the material like wood waste, forest waste, coconut shells, rice hulls and olive scum that can be recycled by grinding, drying and formed into rod material, then users can get charcoal rods.
Normally the material is fed into the charcoal rod making machine hopper and form into charcoal rod and smoothly discharge the charcoal rod. Sometimes, charcoal rod making machine can not discharge charcoal rod. What are the problems?
Professional charcoal rod machine manufacture-Gongyi hongrun Machinery Factory will help find the problems.
Common problems.
1. High humidity of the raw materials.
2. Low heating temperature.
3. Materials clamped in spiral groove.
4. Inner sleeve and groove of heating barrel are mutual dislocated.
5. Low voltage
6. Inner sleeve of holder wears.
7. Inner sleeve of heating barrel wears.
8. Propeller wears.
Solutions.
1. Dry the materials.
2. Rise the heating temperature.
3. Repair propeller and remove sundries.
4. Reinstall inner sleeve of heating barrel.
5. Check the voltage.
6. Replace inner sleeve.
7. Replace inner sleeve.
8. Replace propeller.
There are so many issues you have to mention when using charcoal rod making machine. So it is better for you to have a professional technician to help you. Further more, it will make your operation more easy if you have customized you own charcoal rod making machine from a professional manufacturer. And Gongyi hongrun Machinery Factory is exactly the one.
Professional charcoal rod making machine manufacturer – Gongyi hongrun Machinery Factory design charcoal rod making machine by our own innovative ideas, innovate charcoal machine, improve design process, greatly improved the production capacity, thus provide cost-effective charcoal rod making machine and professional technical guide to our customers
For more information, please view our website or contact us directly.

Web: http://www.cnextrudermachine.com
E-mail: sales@cnhrmachinery.com

Hongrun series machine list: wood crusher machine| straw crusher machine cost| wood chip crusher| wood powder machine crusher mill pulverizer| hammer mill crusher| charcoal pulverizer crusher| chicken manure drying machines| grain dryer machine| rotary dryer installation| tumble dryer air pipe| air pipe dryer in China| sawdust dryer for sale| mineral rotary dryer| box type dryer machine| charcoal rod making machine| charcoal ball making machine| charcoal tablet press machine| charcoal briquette extruder machine| hoisting type carbonization furnace| palm fiber rotary carbonization furnace| coconut shell charcoal carbonization Furnace| biomass sawdust dryer| BBQ charcoal equipment| environmental protection carbonization furnace| hookah charcoal making machine| charcoal machine equipments| mechanism charcoal machines| charcoal machines price| straw rod making machine| charcoal powder tablet press machine